Manelle: Rhymes with Michelle or Janelle.
Oliphant: Is like elephant with AHH!
Often freelance illustrators get work with an online portfolio which they advertise by sending art samples through e-mail or snail mail to publishers, art directors and companies that hire illustrators.
Currently I'm not open for commissions, but you're a publisher looking to hire me for a publishing project please contact my agent, Adria Goetz of KT Literary adria@ktliterary.com
If you've written a children's book it's important to know your options.
If you want to publish it traditionally please know that the publisher, not the author, will pick and pay for the illustrator. Once a publisher purchases your book they will want your book to be as amazing as you do. Publishers are great at matching manuscripts to illustrators.
If you're looking to self-publish your book, remember they are time and labor-intensive. Look at your project and calculate how many hours it will take to create the illustrations for it. Determine the budget for your project based on a fair hourly rate. Don't forget to include taxes, the cost of supplies, etc. in your calculations. This will give you a good idea of how much it may cost. You can always ask an illustrator how long they think something will take them if you're unsure. If you're interested in having me illustrate for you please email me (illustration@manelleoliphant.com) the details of your project including the size and number of illustrations, and their complexity, (Are they in color or black and white? Do they have a full background? How many characters?) and an estimated timeline for your project. Then I can determine if the project is right for me and get back to you.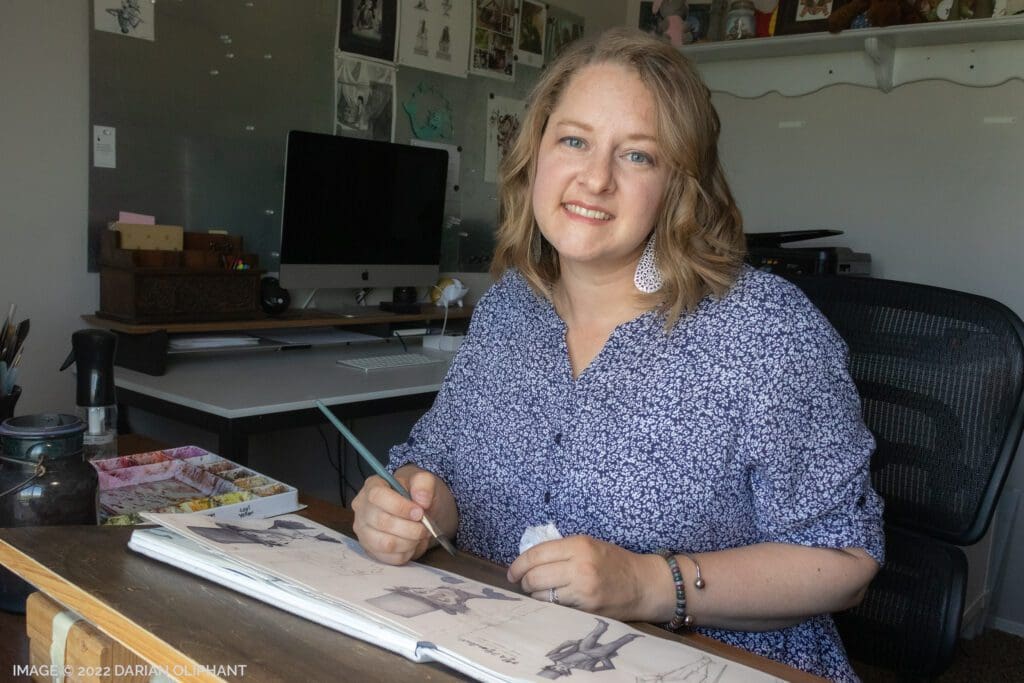 There are a lot of questions I get either in person or by email.

Let's see if I can answer a few of them for you.